International Coffee Day !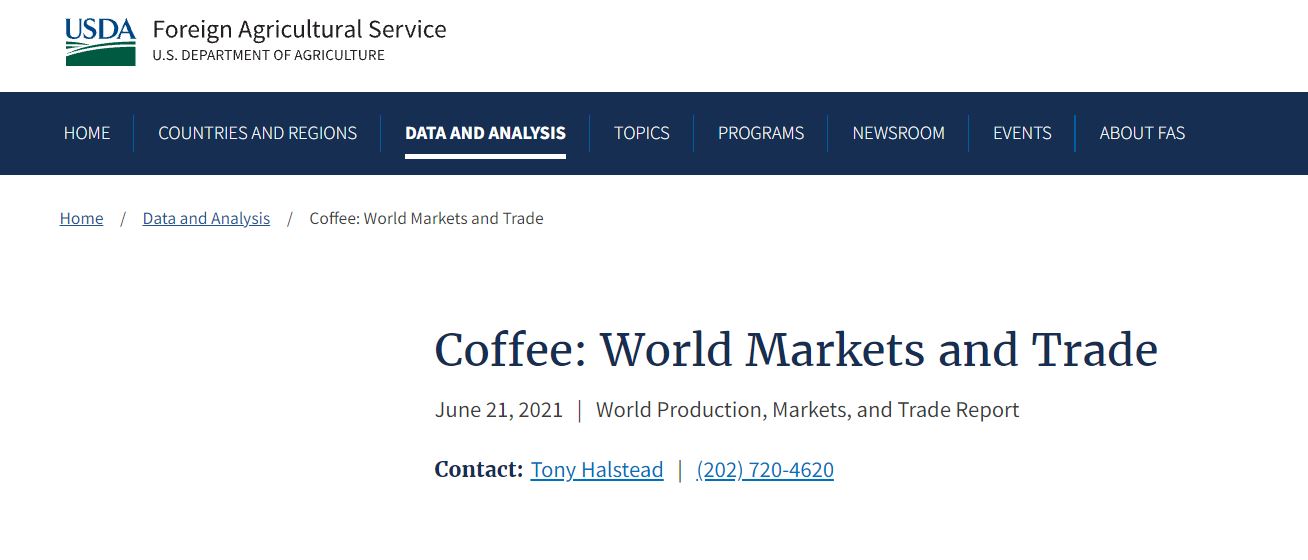 International Coffee Day takes place on October 1 every year, it is Today!
According to the report from USDA, the world coffee production for 2021/22 is forecast down 11.0 million bags from the previous year. On the contrary, the consumption of coffee is rising 1.8 million bags. The change of climate and environment could be crucial issue for the development of coffee industry. Will you cherish every cup of coffee?


今天是<世界咖啡節>,來看看當前的咖啡產業發展趨勢。
依據美國農業部(USDA)今年6月針對全球咖啡市場的分析報告,2021/2022年產季全球咖啡生產量較前一年度減少1100萬袋;相反地,消費量則增加了180萬袋。氣候與自然環境的變化,正在影響我們習以為常的咖啡飲品。讓我們共同珍惜並細細品味手中那杯得來不易的美味咖啡。
資料來源: https://apps.fas.usda.gov/psdonline/circulars/coffee.pdf